FOODTECH Guest Lecture Series 17 October 2020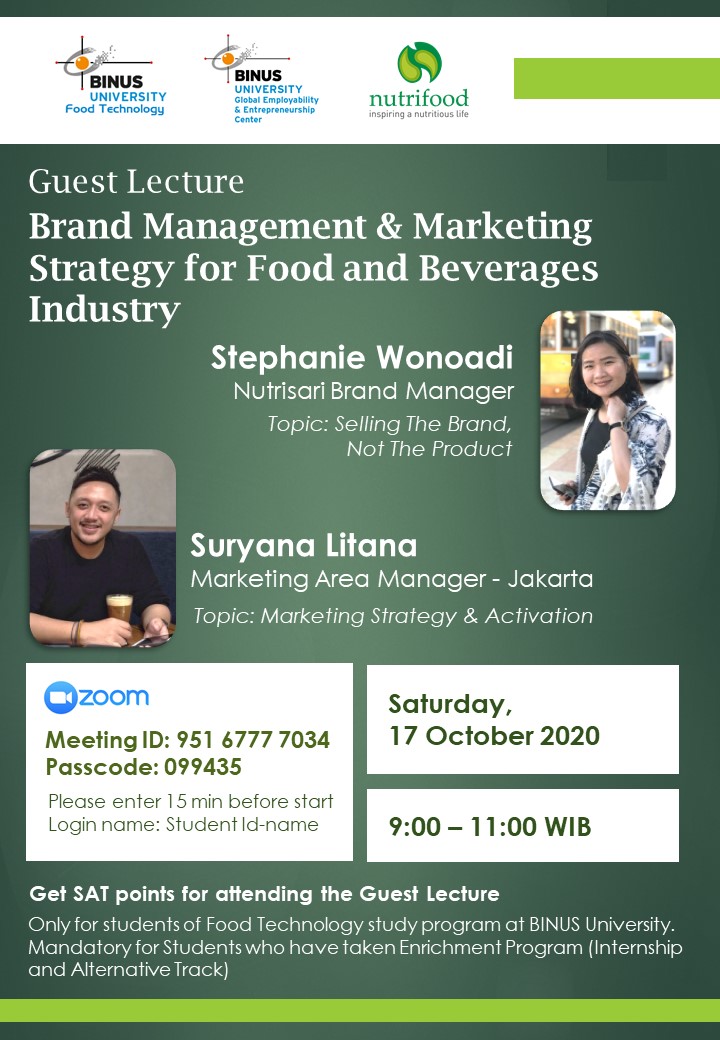 Hi FoodTech BINUSIAN,
We look forward to welcoming you back to the Guest Lecture Industry Series*. The Guest Lecture will be brought by NUTRIFOOD Ltd. with the topic "Brand Management and Marketing Strategy for Food and Beverages Industry". Don't miss the opportunity to get hands-on knowledge from industry practitioners. There will also be an explanation from HR Nutrifood about the internship and future career programs at NUTRIFOOD.
* This event is mandatory for students who take enrichment program and highly recommended for all BINUSIAN FOODTECH students
See you on Saturday.