On Monday-Tuesday 14-15 August 2017, the Department of Food Technology has successfuly held the HACCP training (further information: here)
On the 1st day, the training was opened by Ibu Ir. Ingrid Surono, MSc, PhD, with special speaker Prof Koen Venema from Maastricht University Netherlands, who also serves as editor-in-chief of Beneficial Microbes. Prof Venema gave his talk on the food safety in Netherlands, and also Europe. The training was then continued by Ir. Priyo Waspodo, MSc from the Department of Food Technology delivering materials about food safety aspects, and finally concluded by Ir. Agus Sudibyo, MP with discussion on the audit of hazard analysis.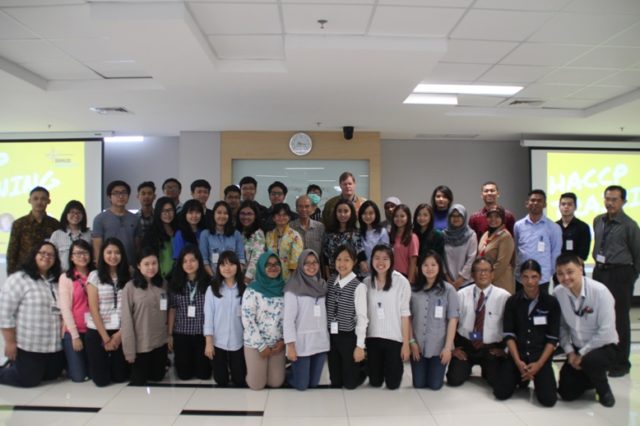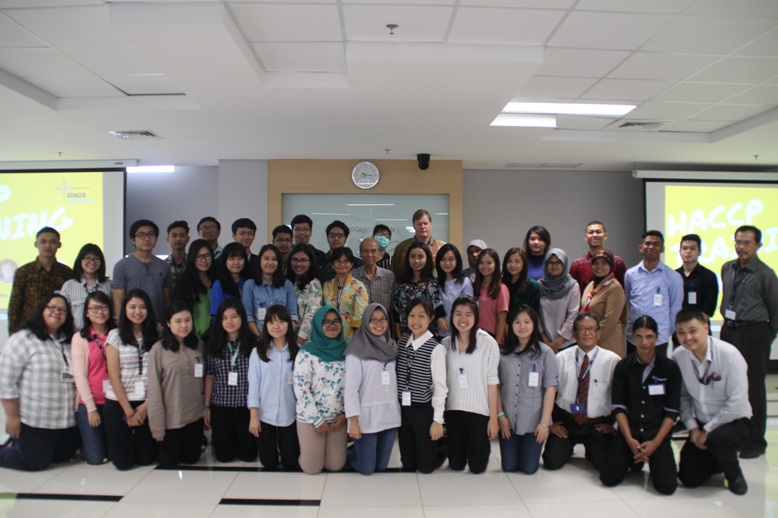 This seminar is attended by around 30 students of Binus University, Food Technology Department, and several external participants (Bogor Agricultural University, State University of Jakarta, Nalanda Buddhist Higher Education, Tujju (an industrial startup specializing in fermented tea)). We could see that the participants are very enthusiastic, from a wide range of age, education level, also industrial level)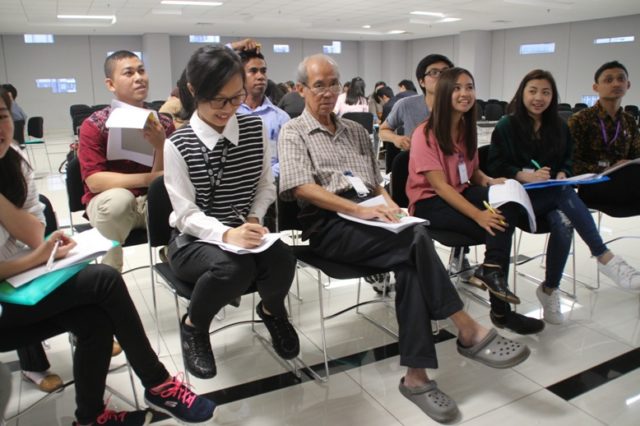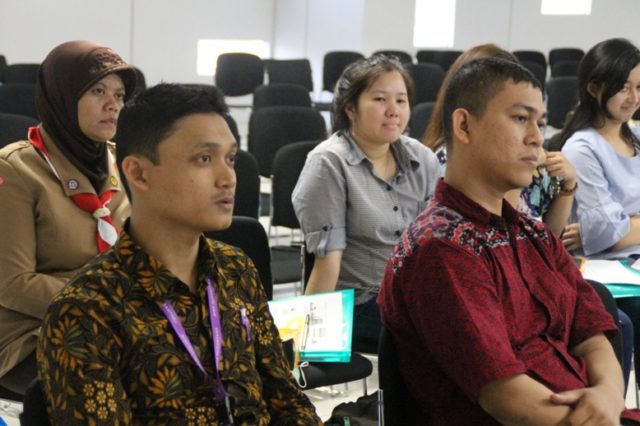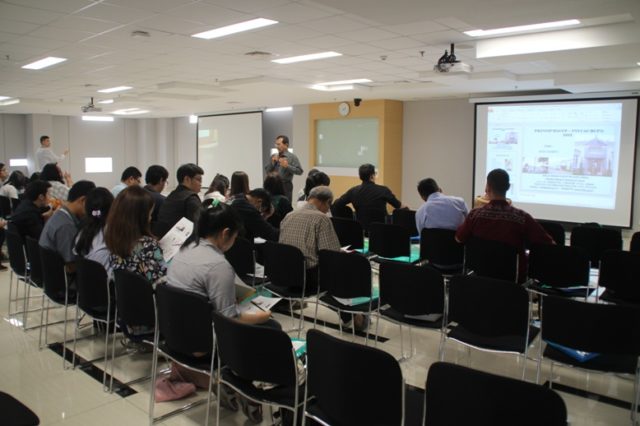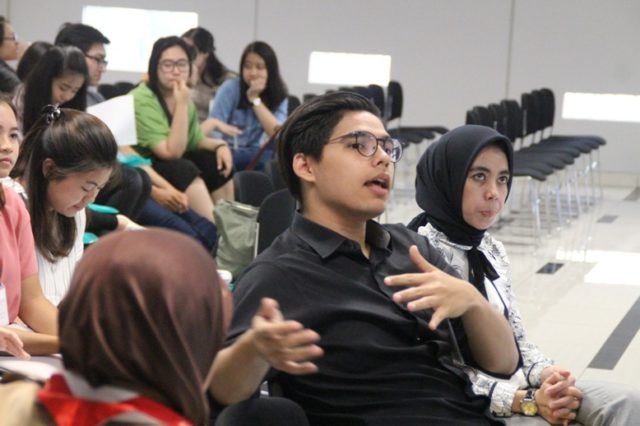 Surya Sjukri (middle) from Tujju is discussing with the speakers for the food safety, hazard analysis, and also critical control points that must be identified for his promising startup, with Ulya Basa, MSc (Hotel Management – Binus University, right) and Asri Dinnie Amaliyah (State University of Jakarta).
On the 2nd day, the participants are separated into 4 groups, for discussing further about their HACCP plan. The discussion is facilitated by Ir. Ingrid Surono, MSc, PhD., and Azmier Adib, BSc, MBiomed.The discussion was very much alive, at classroom C0309 and C0310 Binus Alam Sutera Main Campus.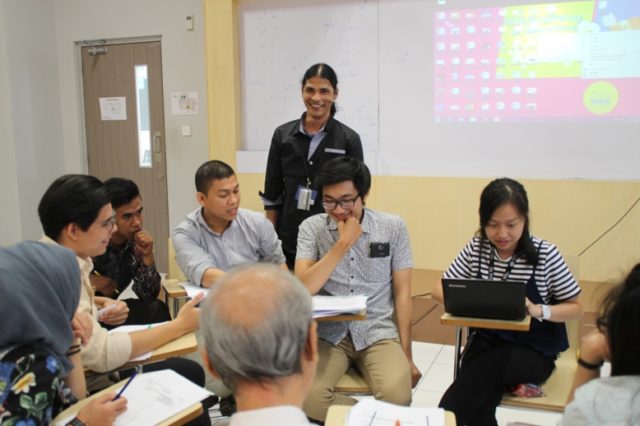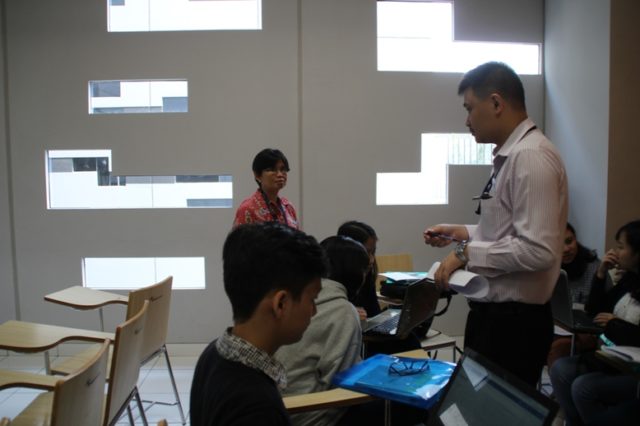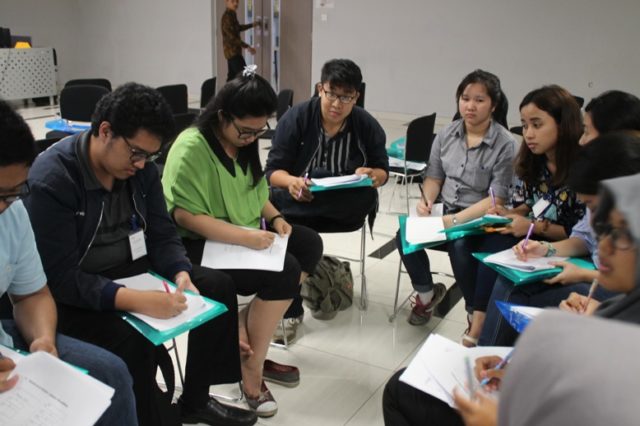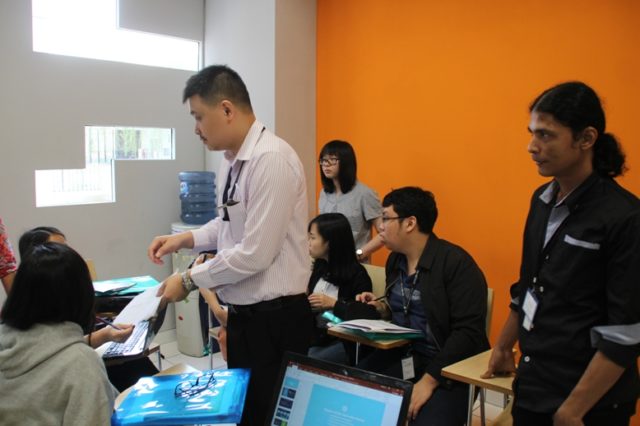 Finally, our head of department gave a token of appreciation for Ir. Agus Sudibyo as a brilliant speaker and facilitator as well, concluded with a group photo session with participants holding their HACCP training certificates proudly.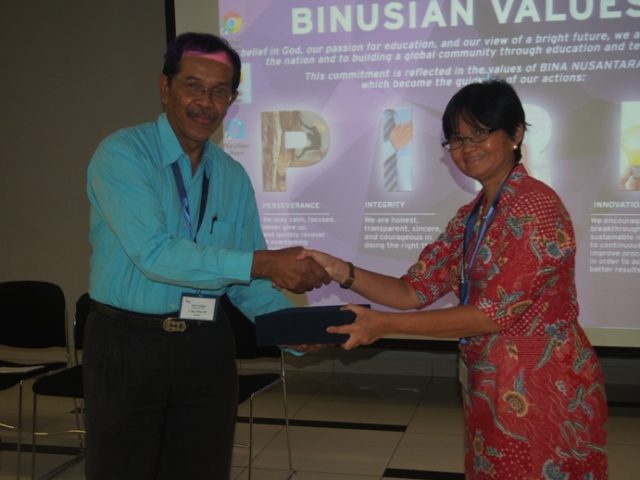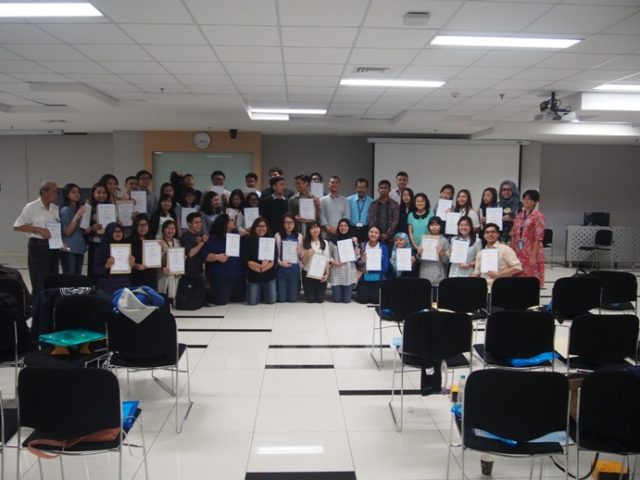 Tertarik serunya jurusan Food Technology Binus University? Ayo #GabungBINUS!