Ristekdikti incentive for international publication 2018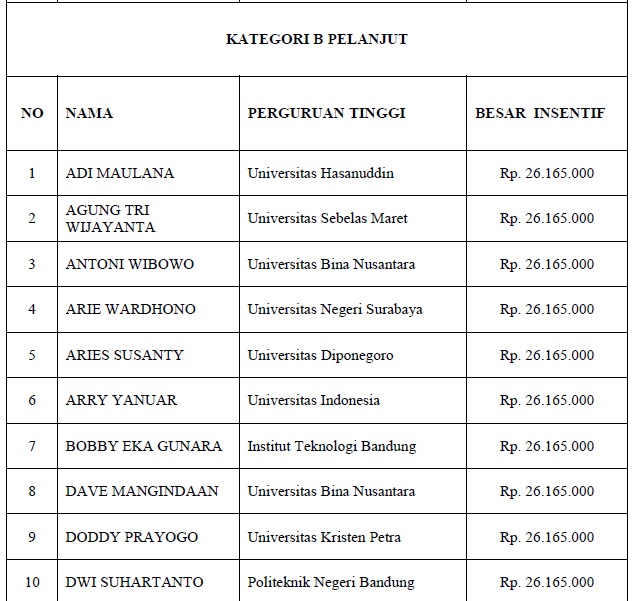 Hasil Seleksi Insentif Artikel pada Jurnal Internasional Tahun 2018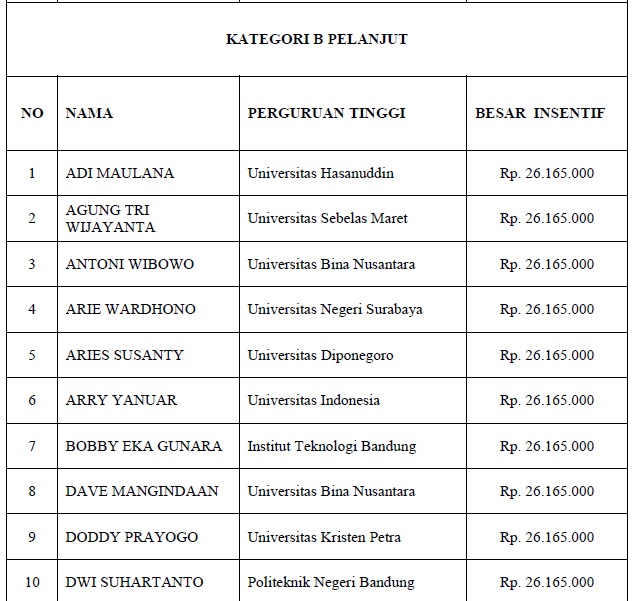 Congratulations Pak Dave for obtaining the Award/Incentive for Publishing in International Journal 2018, as released by the Ministry of Research, Technology, and Higher Education No. 4136/E5.3/PB/X/2018 at http://simlitabmas.ristekdikti.go.id
Moreover, we would like to congratulate our fellow from Faculty of Engineering, Binus University, from the Department of Computer Engineering:
1. Ibu Dr. Rinda Hedwig
2. Pak Zener Sukra Lie, PhD
who also receive the same incentive award.
Wishing Bina Nusantara University, especially Faculty of Engineering become stronger and stronger in research!