Simposium Cendekia Kelas Dunia
Jurusan Food Technology (diwakili oleh Dave Mangindaan, ST, MT, PhD) dan Civil Engineering (diwakili oleh Dr. Oki Setyandito), keduanya dari Faculty of Engineering, Binus University memperoleh kehormatan untuk menjadi peserta Simposium Cendekia Kelas Dunia (SCKD), 21 Desember 2017 lalu.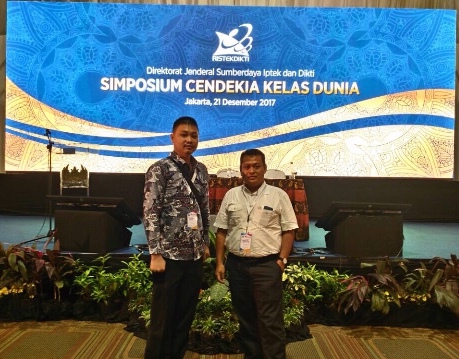 SCKD diadakan oleh Direktorat Jenderal Sumber Daya Iptek dan Dikti Kementerian Riset, Teknologi, dan Pendidikan Tinggi (Dirjen SDID Ristekdikti) khusus untuk meningkatkan kualitas sumber daya ilmu pengetahuan di Indonesia, dan memperkuat kolaborasi kebangsaan antara putra-putri Indonesia di dalam maupun di luar negeri.
Bintang utama pada SCKD ini adalah 42 ilmuwan diaspora Indonesia yang sudah memiliki posisi minimal sebagai Assistant Professor di luar Indonesia. Beberapa di antaranya adalah Assistant Prof. VSK Adi, PhD, dari Dept. of Chemical Engineering, National Chung Hsing University, Taiwan, yang juga sempat berkunjung ke Binus University untuk melakukan penjajakan kerjasama, juga Assistant Prof. Bagus Putra Muljadi dari Dept. of Chemical and Environmental Engineering, Nottingham University, UK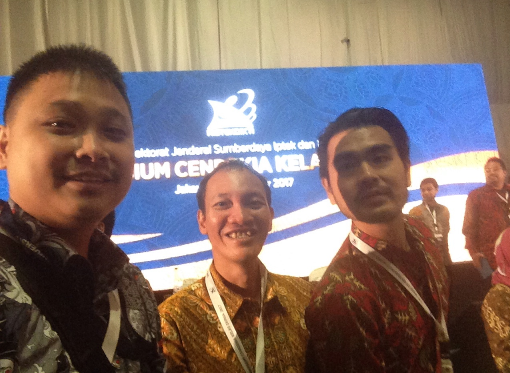 dan juga pakar Optoelectromechanical Integrated Nanosystems for Sensing (OptoSense) dari Technische Universität Braunschweig, Germany, Dr.-Ing. Hutomo Suryo Wasisto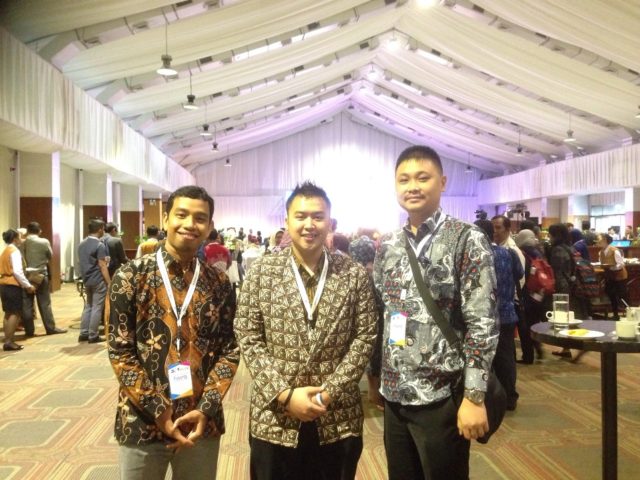 Selain para ilmuwan diaspora, acara ini pun dihadiri oleh para peserta dari berbagai penjuru Indonesia yang diseleksi dengan kriteria yang ketat sebagai berikut:
Diutamakan bagi akademisi yang bergelar doktoral
Memiliki rencana membuat publikasi internasional
Aktif sebagai dosen, peneliti, atau penggiat ilmu pengetahuan
Memiliki rencana kerjasama penelitian dengan menggandeng ilmuwan diaspora
Acara ini dibuka oleh Wakil Presiden, Bapak H. M. Jusuf Kalla, dan Menristekdikti Prof. H. M. Nasir, PhD, Ak, yang kemudian dilanjutkan dengan susunan acara berupa paparan-paparan ilmiah oleh para pakar dari dalam maupun luar negeri, salah satunya oleh Prof. Purwiyatno Hariyadi, Guru Besar Food Processing Engineering, Institut Pertanian Bogor.
Prof. Purwiyatno merupakan salah satu Vice Chairpersons dari CODEX Alimentarius suatu organisasi di bawah FAO dan PBB (Food and Agriculture Organization of United Nations). Beliau juga sempat memberikan kuliah tamu di jurusan Food Technology, Binus University, November 2017 lalu mengenai ketahanan pangan. Merupakan suatu kebahagiaan besar bisa bertemu kembali Prof. Purwiyatno di SCKD ini.
Semoga perhelatan nasional-internasional ini akan memperkuat konsolidasi anak bangsa di untuk kemajuan ilmu pengetahuan dan teknologi Indonesia!
Tertarik serunya jurusan Food Technology Binus University? Ayo #GabungBINUS! http://line.me/ti/p/%40gabung_binus