Field trip to Thailand: Industrial exposure
Field trip to Thailand: Industrial exposure
Di usia yang baru 3 tahun, jurusan Food Technology Binus University sudah membekali mahasiswanya dengan melihat dunia kerja nyata, serta industri riset pangan kelas dunia, melalui Field Trip bulan November 2016 lalu, ke: National Food Insitute Thailand (suatu lembaga riset pangan Thailand, hasil instruksi khusus Raja Thailand), Cerebos Ltd. (produsen Brand's essence of chicken dengan 180 tahun pengalaman), dan Siam Tin Plate (pabrik pembuatan kaleng untuk produk pangan).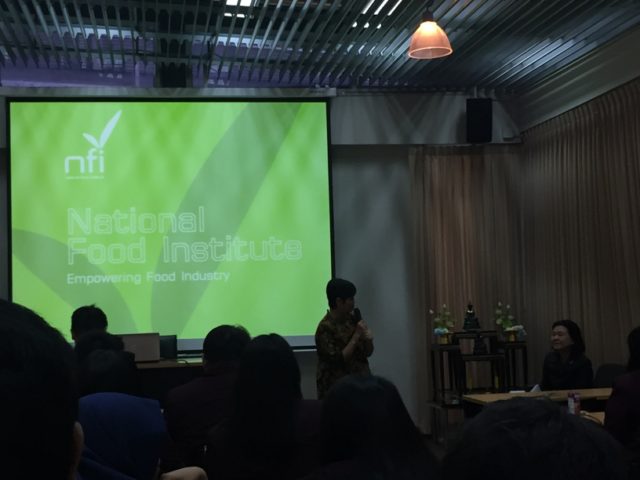 Penyambutan rombongan Binus Food Technology di National Food Institute (NFI) Thailand oleh Vice President NFI Dr. Orawan Kaewprakaisangkul.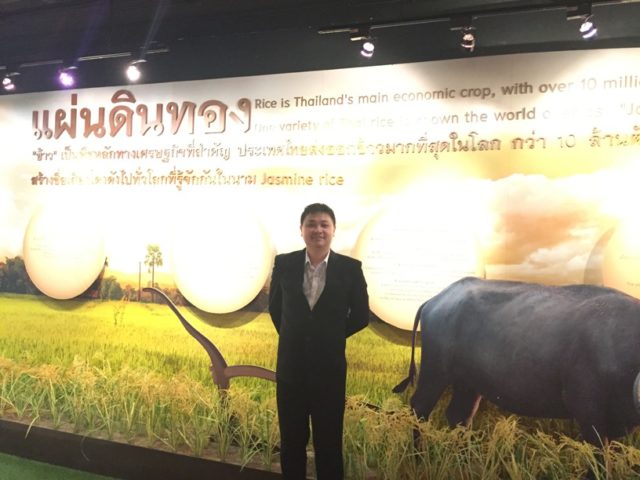 Museum pertanian di dalam kompleks NFI, dengan visi memajukan produksi kualitas unggul untuk Thailand dan dunia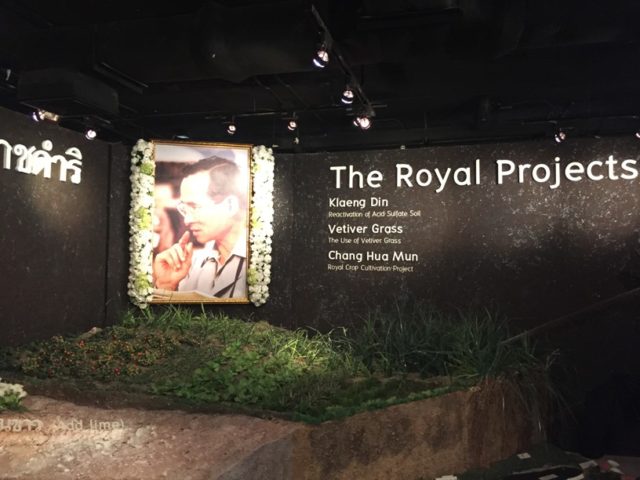 Visi dari almarhum Raja Thailand, Bhumibol Adulyadej untuk pertanian Thailand:
Klaeng Din: reaktivasi tanah dengan kandungan asam yang tinggi agar bisa digunakan untuk pertanian
Vetiver Grass: penggunaan rumput khusus untuk penyerapan air tanah dan penguatan/reinforcement tanah agar tidak mudah longsor
Chang Hua Mun Royal Project: agricultural site 2.5 jam dari Bangkok yang awalnya rusak dan tercemar, namun direvitalisasi menjadi peternakan sapi perah dan produksi padi, buah dan sayur secara organik tanpa pupuk kimiawi, dengan memanfaatkan energi dari turbin angin (green energy)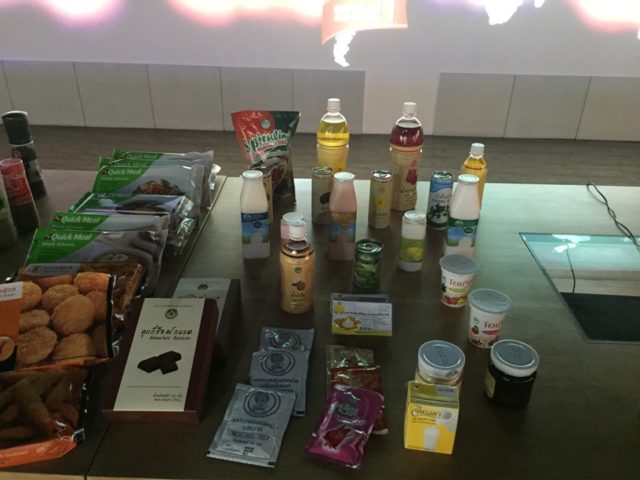 Beberapa produk pangan industrial dan komersil di Thailand yang diproduksi dengan kerjasama dengan NFI. Terlihat kemasan/packaging yang tidak hanya harus menarik perhatian namun harus juga memiliki ketahanan terhadap kelembaban/moisture, untuk meningkatkan usia simpan/shelf life. Di jurusan Food Technology, dipelajari juga mengenai teknis dan detail mengenai Food Packaging & Storage Technology.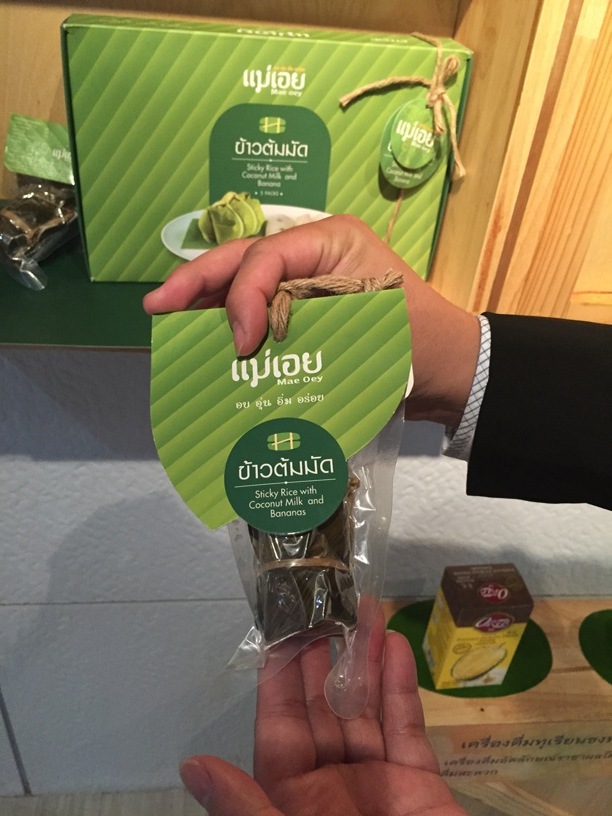 Salah satu produk pangan Thailand yang menarik, yaitu kue pisang dan tepung beras ("nagasari") yang dibungkus menggunakan kemasan daun dan tali bambu, dan dikemas menggunakan kemasan plastik kedap udara dan diberi label yang menarik. Hal ini merupakan suatu strategi pemasaran yang sangat bermakna dimana produk pangan di Thailand haruslah memenuhi standar keamanan yang ketat dan juga modern, namun tanpa meninggalkan jati diri/nilai-nilai tradisional Thailand. Suatu hal yang patut diteladani oleh industri pangan di Indonesia.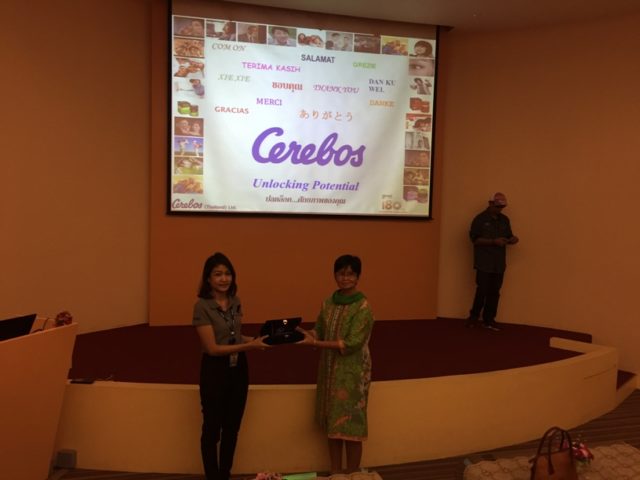 Penyambutan rombongan Binus University di Cerebos (Thailand) Ltd. yang merupakan produsen Brand's essence of chicken, dimana produk ini sudah berumur 180 tahun, suatu prestasi yang mencengangkan, dan terbukti tidak lekang oleh umur. Produksi Brand's essence of chicken berlangsung secara modern, higienis, dan otomatis, namun sayang sekali tidak dapat ditampilkan karena merupakan rahasia perusahaan, dan tidak boleh difoto.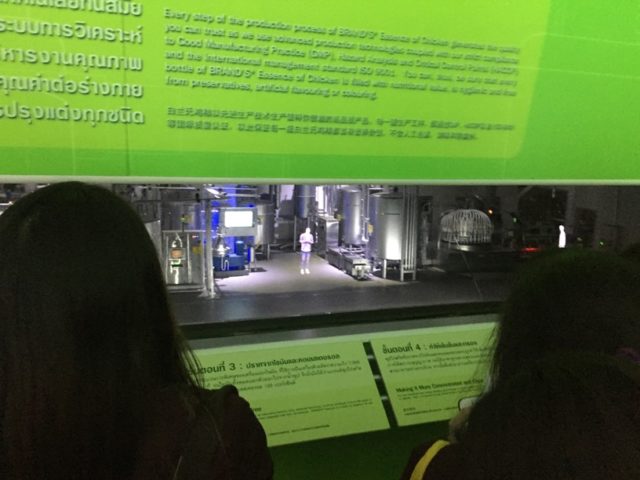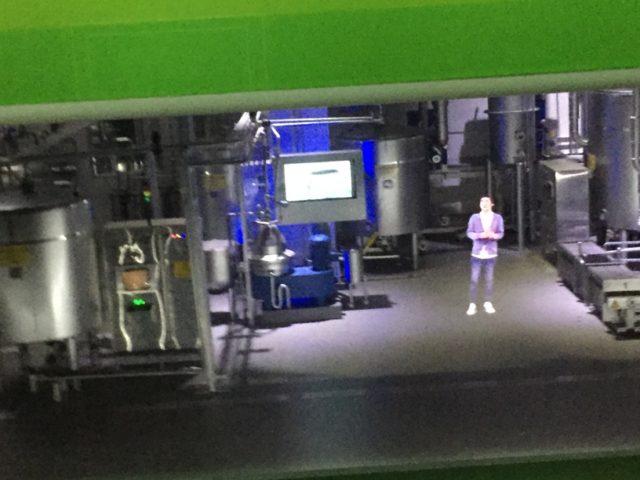 Demonstrasi maya yang sangat canggih dari Cerebos Thailand yang menerangkan proses produksi Brand's essence of chicken melalui miniatur yang identik, ditemani video hologram dimana seolah-olah ada pembawa acara/host yang menerangkan. Benar-benar mantap!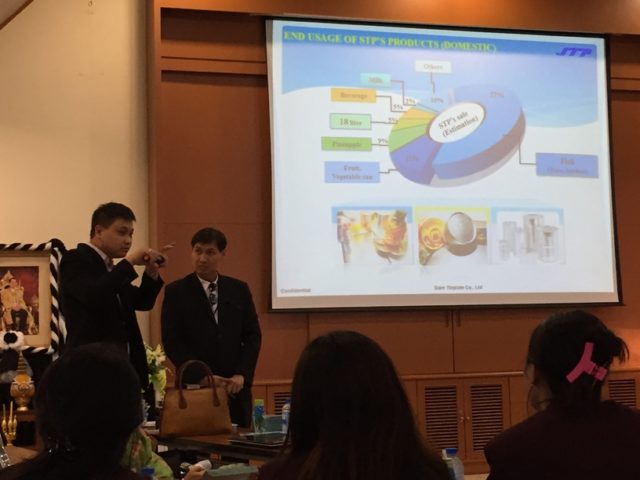 Penyambutan Food Technology Binus University dan diskusi di Siam Tin Plate
Tertarik serunya berkuliah di jurusan Food Technology Binus University? Ayo #GabungBINUS, kontak langsung http://line.me/ti/p/%40gabung_binus 🙂
terSave
Save
Save
Save